Impact perde 100.000 espectadores em uma semana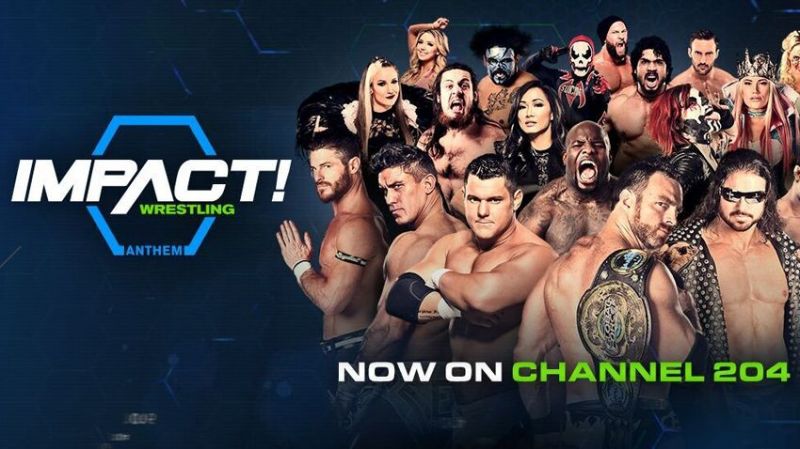 O episódio de quinta-feira (25) do Impact Wrestling teve o menor número de espectadores desde que estreou no canal Pop TV, em janeiro de 2016. A informação é do Wrestling Observer.
De acordo com o site, o programa obteve 98.000 audientes. Foi a primeira vez que o show foi ao ar no novo horário, agora começando às 22h na costa leste dos Estados Unidos e terminando à meia-noite. Em sua última edição no antigo horário, o programa obteve 189.000 espectadores.
O antigo recorde de menor número de audiência pertencia ao episódio de 14 de dezembro de 2017, quando a marca competiu com o Tribute to the Troops da WWE e obteve 161.000 espectadores. Às quintas-feiras o Impact precisa competir audiência com jogos da NFL e da NBA, que chegam a marcar até 14 milhões de espectadores.
À baixo, você pode ver uma listagem das audiências do programa desde o evento Slammiversary XVI:
26 de Junho — 299.000 (episódio pós-Slammiversary)
2 de Agosto — 248.000
9 de Agosto — 168.000
16 de Agosto — 210.000
23 de Agosto — 212.000
30 de Agosto — 225.000
6 de Setembro — 236.000
13 de Setembro — 258.000
20 de Setembro — 229.000
27 de Setembro — 222.000
4 de Outubro — 190.000
11 de Outubro — 183.000
18 de Outubro — 189.000 (episódio pós-Bound for Glory)
25 de Outubro — 98.000 (primeiro episódio após mudança de horário)
fonte;Wrestlemaniacos